Encoding
Share your Internet video with the World!
Create a personal connection with your visitors by having a custom Internet video message on your website. By empowering your website with video your company's message is delivered perfectly to everyone that visits your website. Video on your website will entice your visitors to listen to your message and motivate them to contact you. It's like having your very own custom television channel, broadcasting your Internet video worldwide 24 hours a day, 7 days a week.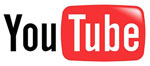 Internet Video
Imagine…
Giving customers a reason to do business with you.
Get attention through moving images & motivating audio.
Taking clients on location for a tour or video demonstration.
Letting them hear from other satisfied clients.
Using a tool that leads to a buying decision.
Giving a perfect presentation every time.
With over 150 million broadband Internet users worldwide, the time has arrived for this exciting new technology. The possibilities are unlimited with a website empowered with Internet video. Video Memories can create a custom Internet video for your website. Contact one of our friendly professionals to see how we can create a video to help your business succeed.
$29.95

For the first 15 minutes
Each additional15 minutes is $19.95
Prices do not include storage media
California Sales tax not included
Video Memories | Video Productions Bakersfield
5640 District Boulevard #103
Bakersfield, CA 93313
(661) 398-7075